Division overview
The Content Creation Science Department aims to utilize information and communication technology to fuse artistic sensitivity with various sciences and to further develop interdisciplinary research for the creation of valuable information with high originality and their practical implementation. Through supporting the production of environments conducive for experimental work using cutting-edge media technology, the department creates unique content and media art through fusing artistic sensitivity and science and conducts scientific research and evaluations of entertainment content.
The department is equipped with large-scaled audio-visual equipment to project high-quality videos and aims to create new values for the fusion of art and science and to support and promote similar interdisciplinary research and educational projects.
Educational research on artistically and scientifically advanced expressive techniques that combine artistic sensitivity and logical thinking.
Educational research on relating the scientific processing of human sensitivities to design.
Planning and implementation of interdisciplinary research combining artistic sensitivity and various sciences.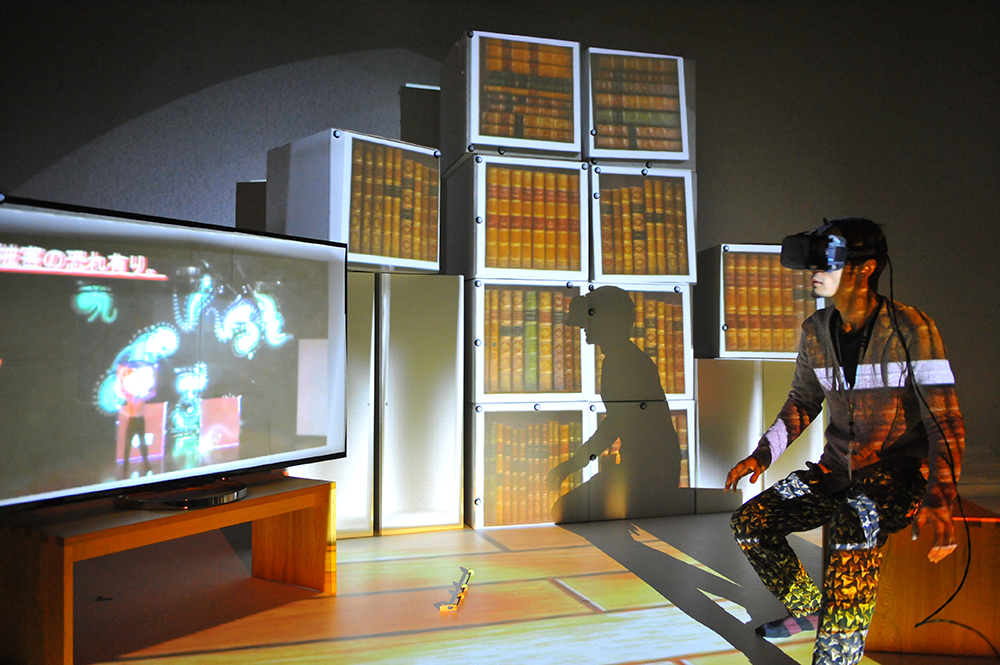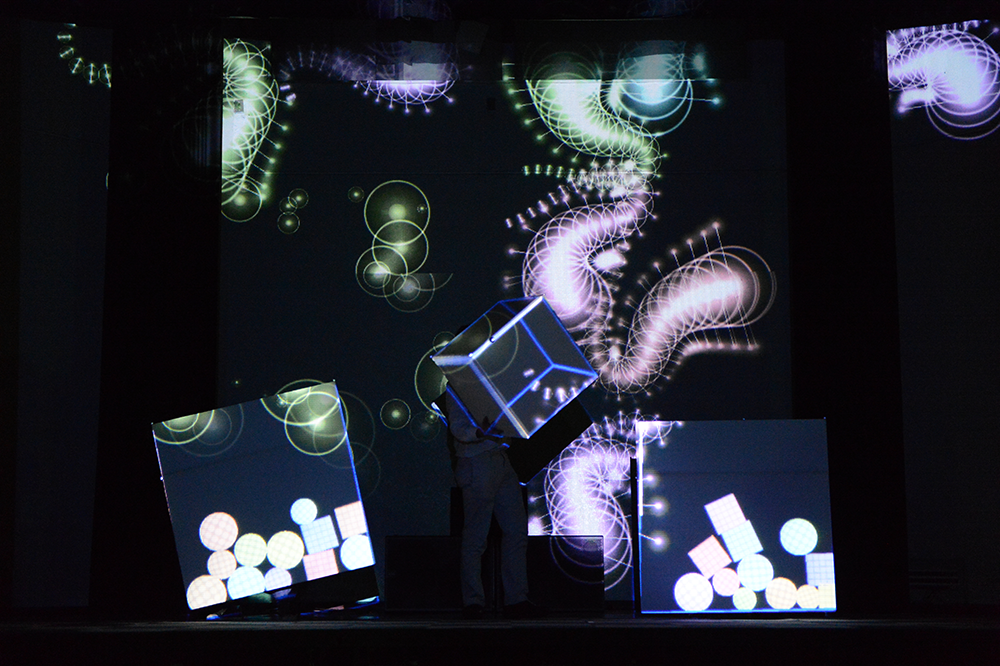 Members
| | | | |
| --- | --- | --- | --- |
| Masato Yako | Professor | Musicology, Music Aesthetics | Database |
| Hisayasu Ihara | Professor | Graphic Design | Database |
| Daewoong Kim | Professor / Division Director | Content Design, Digital Archive | Database |
| Reiji Tsuruno | Professor | Computrer Graphics, Visual Computing | Database |
| Kazunori Shidoji | Professor | Experimental Psychology, Traffic Psychology, Cognitive Science, Human Interface, Virtual Reality | Database |
| Yoshihiro Okada | Professor | Media Informatics | Database |
| Hiroyuki Matsuguma | Associate Professor | Computer Graphics Design | Database |
| Kazuhiro Jo | Associate Professor | Media Art | Database |
| Tatsuro Ishii | Associate Professor | Visual Representation, Visual Projection Design | Database |
| Tsukasa Aso | Associate Professor | Intellectual Property Law | Database |
| Yuki Morimoto | Assistant Professor | Computer Graphics | Database |