News
The 13th of Asian-Pacific City Summit Special Edition, Kyushu University Knowledge Session
2021.10.26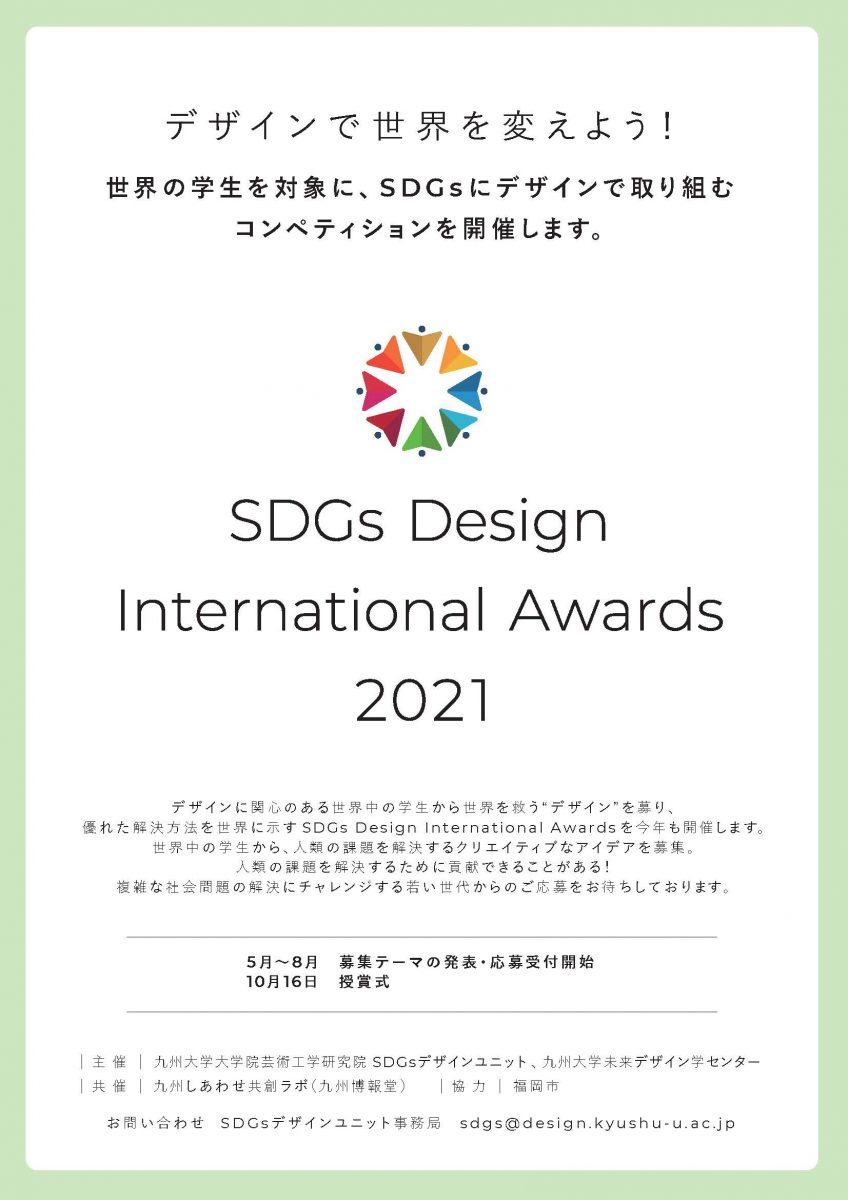 The 13th Asian-Pacific City Summit Special Edition, hosted by Fukuoka City, will be held on October 26 and 27.
Leaders of Asian-Pacific cities will gather to overcome the corona disaster and create a better city.
"Knowledge Session" held on the second day of the event to introduce Kyushu University, Faculty of Design, the SDGs Design Unit, and the winning entries of the recently held SDGs Design International Awards 2021. Besides, there will be a discussion between the gold award winner and the jury.
Date and Time: Oct 27, 15:00-15:45 (JST)
To view;
Live Streaming
https://congre.eventos.tokyo/web/portal/283/event/3086/module/web_page/82391/0
URL for viewing the archive at a later date
https://congre.eventos.tokyo/web/portal/283/event/3086/module/booth/78032/51351
Kyushu University Session Program
1. Greetings from the President of Kyushu University
2. Promotional Video of Kyushu University
3. Introduction of Kyushu University, Faculty of Design, SDGs Design Unit, and SDGs Design International Awards
4. Award-winning works of SDGs Design International Awards 2021
5. Discussion by SDGs Design International Awards 2021 Jury and Gold Award Winner
6. Closing remarks
SDGs Design International Awards
https://www.sdgs.design.kyushu-u.ac.jp/awards/
The 13th Asian-Pacific City Summit Special Edition Special Site
https://congre.eventos.tokyo/web/portal/283/event/3086